Black Eyed Peas
Le retour
JOURNALIST NAME : La rédaction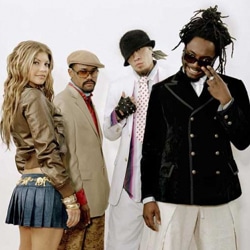 Après des débuts fracassants, et un break de près de trois ans, The Black Eyed Peas reviennent le 8 juin 2009 avec un nouvel album, "The E.N.D"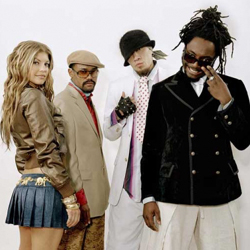 Après deux premiers albums "Bridging The Gap" et "Behind The Front" fin 90, début 2000 applaudis par la critique, 2003 et 2004 ont été synonymes de success story pour les Black Eyed Peas.
Avec l'arrivée de Fergie et l'orientation artistique du groupe vers un son plus urbain et définitivement dancefloor, leur album Elephunk est un carton planétaire (9 millions d'albums, 600 000 ex en France, disque double platine). Entre Where Is The Love ?, Shut Up, Hey Mama, Let's Get It Started, le groupe réussit un sans faute et chaque single se classe Top 10 des ventes en Europe.
Les Black Eyed Peas récidivent dès le 30 mai 2005 avec l'album "Monkey Business". L'album dépasse à nouveau les 9 millions de copies vendues dans le monde (600 000 ventes en France, double platine). Avec les tubes Don't Phunk With My Heart, Don't Lie, Pump It, My Humps, les Black Eyed Peas deviennent l'un des plus gros groupes de ces dix dernières années dont le succès est aussi global que mondial. Le groupe enchaîne les numéros 1 de l'airplay en France, les Top 10 des ventes, rempli Bercy, rafle un nouvel NRJ Music Awards pour Groupe International De l'Année en 2006 et deux autres Grammy Awards. Un DVD de leur tournée mondiale sortira en 2007.
Suivirent 3 ans de break, tout de même bien chargés : en 2006 sort dans les bacs l'album solo de Fergie. "The Dutchess" se vend à 6 millions de copies et à 13 millions de téléchargement dans le monde. En 2007, Will.i.am sort également son album solo "Songs About Girls". En 2008, lors de la campagne présidentielle de Barack Obama, Will.i.am écrit le titre Yes We Can, ainsi que deux autres titres après l'élection qui deviennent des hymnes d'un peuple entier : It's A New Day et America's Song.
Pendant ce break, Will.i.am collabore également pour de nombreuses B.O.F. dont la plus récente avec le compositeur maintes fois récompensé aux Oscars, Hans Zimmer, pour le film "Madagascar 2". Il prête également sa voix pour le film d'animation "Moto Moto". Certains membres du groupe vont commencer à faire leurs premiers pas dans le cinéma en tant qu'acteur/actrice : Fergie (Nine), Will.i.am (X-men Origins:Wolverine) et Taboo (Streetfighter).
2009 sera l'année de leur retour en force. "The E.N.D" sortira le 8 juin : "Nous voulions faire un album qui permette aux gens de danser et de s'éclater" nous confie Will.I.Am. Parallèlement à la sortie de l'album, une nouvelle tournée mondiale sera mise en place et les Peas iront là où ils se sont produits lors de leur dernière tournée. Les dates seront connues dans quelques semaines. Le premier extrait de l'album s'appellera Boom Boom Pow et sera envoyé en clubs comme en radios dans les prochaines semaines…


Label : Polydor