Blur confirmé pour les Eurockéennes 2013
Blur en concert aux Eurockéennes de Belfort
JOURNALIST NAME : La rédaction
Le quatuor composé de Damon Albarn au chant, Graham Coxon à la guitare, Alex James à la basse et Dave Rowntree à la batterie a le même âge que Les Eurockéennes, unique festival français à accueillir Blur pour son retour, dix-huit ans après sa première prestation sur la Presqu'île de Malsaucy.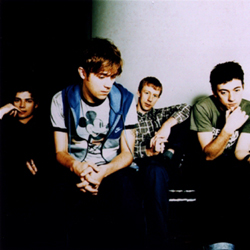 Blur atteint la reconnaissance mondiale dans les années 90 avec la sortie des albums "Parklife" et "The Great Escape" et des tubes comme Charmless Man, Girls & Boys, Country House et Song 2.
En 2012, Blur est revenu à l'écriture en composant deux nouvelles chansons en marge de l'hyper show donné à Hyde Park en clôture des Jeux Olympiques de Londres. Ces deux titres The Puritan et Under The Westway ont toutes deux été révélées en direct sur Twitter lors de la retransmission d'un concert sur un toit londonien.
Sur scène, Blur reste une machine à tubes comme en témoigne un récent CD/DVD Parklive capté à Hyde Park cet été.