Bob Dylan a le coeur sur la main
Bob Dylan est un saint
JOURNALIST NAME : La rédaction
Alors que le 47ième album de Bob Dylan sortira très prochainement dans les bacs, le chanteur au grand coeur souhaite en reverser les bénéfices à une organisation humanitaire.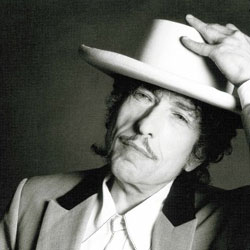 Bob Dylan est décidément un personnage étonnant, après avoir été arrêté par la police pour une histoire trop choupinette, prêté sa voix pour un système de navigation GPS, Boby revient avec un nouvel opus, qui sera un album de noël baptisé "Christmas in the Heart".
Le plus beau dans cette histoire, c'est que ce nouvel album de Dylan, à paraître pour la fin de l'année, est d'ores et déjà achevé, et que le chanteur folk souhaite reverser l'intégralité des bénéfices de "Christmas in the Heart" à l'association Feeding America, en plus de soutenir en parallèle deux projets quasi identiques, en Grande-Bretagne et dans le tiers-monde.
Ces organisations humanitaires servent à fournir à des millions de personnes qui sont dans le besoin des repas.
Les albums de Bob Dylan sont disponibles sur iTunes et Amazon !