Boolfight – From Zero To One
La relève du rock indé, made in France.
JOURNALIST NAME : La rédaction
Le groupe français Boolfight est un trio de rock indé qui a profité de quelques années passées en Californie pour mixer diverses influences rock et créer son propre son, tout en restant pop et punchy. Le premier album du groupe est dans les bacs depuis le 8 décembre 2008.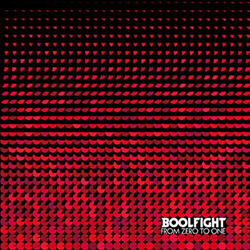 En 2005, Boolfight enregistre un premier maxi qui connait un certain succès : le single Been Down mixé par Steve Bradley (No Doubt) s'est classé dans le top 10 des téléchargements sur plusieurs sites web.
Le groupe a acquis une solide base de fans à l'occasion de concerts dans plusieurs salles prestigieuses, notamment le New Morning et l'Elysée-Montmartre, le Frannz Club à Berlin et le Hotel Utah Saloon à San Francisco. Leur premier album From Zero to One sort le 8 décembre chez Anticraft, avec 11 nouveaux titres mixés par Antoine Bertucat et Antoine Gaillet, mixeur de Mademoiselle K, M83, et Brian Molko (Placebo), entre autres.
A la première écoute de From Zero To One, il est évident que l'album contient quelques perles qui pourraient bien figurer dans le top des charts UK. Pourtant la britpop simple et accrocheuse n'est qu'un des ingrédients de l'opus de Boolfight, qui se révèle être un métissage beaucoup plus subtil d'influences. Les quelques années que ces antibois ont passé aux Etats-Unis ont certainement contribué à cette originalité. Cerise sur le gâteau, l'album est ponctué de textes méritant le détour qui résonnent avec la musique.
Si l'énergie d'un morceau comme Plastic Years n'est pas sans rappeler les pétillants écossais de Franz Ferdinand, Boolfight traverse aussi l'Atlantique avec Lost in Noise pour côtoyer la pop US et notamment celle des Pixies. Tout en étant résolument rock, l'album recèle une grande diversité d'atmosphères: Damn You ou Leave the Rest / Take Off sont des moments d'intimité, alors que Let Me Know Shit transporte l'auditeur dans un club electro. Enfin, l'un des points d'orgue de From Zero To One est certainement Yeah Right, qui commence par un minimalisme entêtant pour finir en apothéose Pink Floyd-esque.
En 2009, le premier album de Boolfight est maintenant disponible sur iTunes et est toujours dans les bacs (FNAC, Virgin…).
Label : Anticraft