Wax Tailor Tales of the forgotten melodies
Tales of forgotten melodies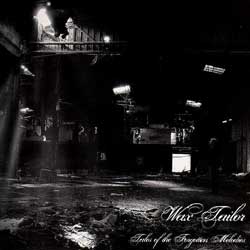 Beats résolument hip-hop, downtempo peuplé de voix samplées du septième art, « Tales of the Forgotten Melodies » est une bande-son majestueuse. Après deux EP remarqués l'an dernier, ce premier album confirme tout le talent de Wax Tailor.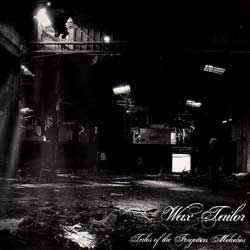 JC Le Saoût a lâché le mic pour devenir Wax Tailor. Après près de quinze ans à agiter le milieu hip-hop underground, notamment avec le groupe La Formule, ce rappeur, compositeur et producteur se lance en 2002 dans le projet Wax Tailor. Dès 2004, les EP « Lost the Way » et « Que Sera / Where My Heart's At » donnent le ton et provoquent un buzz indéniable. Avant que l'artiste ne concrétise avec ce premier long format.
Le disque joue intégralement sur des dualités respectées de bout en bout. "Tales of the Forgotten Melodies" se conçoit entre ballade solitaire, celle de notre protagoniste, et collective, avec les collaborations égrenées de Marina Quaisse au violoncelle, le flow des rappeurs américains de The Others (« Where My Heart's At » et « Walk The Line ») ou la voix de Charlotte Savary sur « Our Dance », chanteuse du groupe pop-électro Clover, tous remarquables.
L'album se partage aussi entre la chaleur des sons et la percussion quasi clinique des rythmiques hip-hop. Et se construit enfin entre samples vocaux cinématographiques et extraits de chansons, avec notamment la grande Nina Simone et son « Feelin' Good », sur le splendide titre « How I Feel ». Au final un mélange sonore velouté, une bande-son lounge mais vivante qui se déroule toute en finesse. En noir et blanc, forcément, à l'image du visuel. A charge de l'auditeur d'y mettre ses propres couleurs. Pour télécharger les albums de Wax Tailor, rendez-vous dans notre rubrique "MP3" ou sur iTunes.
Wax Tailor – « Tales of the Forgotten Melodies », UnderCover / Lab'oratoire