Linkin Park Underground 9
Nouvel album évènement pour Linkin Park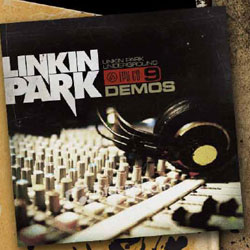 Linkin Park est de retour avec un nouvel album composé uniquement de chansons 100% inédites.
Linkin Park Underground 9 paraît dix ans après l'avènement de « Hybrid Theory », le premier album de Linkin Park, et se compose de neuf versions démos inédites à ce jour de tubes intemporels tels que Faint, Breaking The Habit et Leave Out All The Rest.
L'album comprend aussi le titre Across The Line, enregistré lors des sessions pour « Minutes To Midnight ».
A noter qu'un code donnant accès librement au fan-club officiel du groupe, le Linkin Park Underground ou LPU, permet entre autre de télécharger gratuitement une version acoustique exclusive de Morning After, que Chester Bennington a écrit pour l'album de Dead By Sunrise « Out Of Ashes ».