Fredrika Stahl sort sa nouvelle édition de Off To Dance
Fredrika Stalh dévoile 3 titres inédits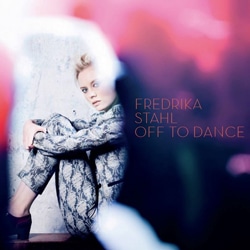 Le 3 février prochain sortira dans les bacs une nouvelle édition de « Off To Dance », l'album de Fredrika Stahl.
Son précédent album, « Sweep Me Away », avait été accueilli comme la plus belle révélation de l'automne 2010. Vint ensuite le vif succès de Twinkle Twinkle, délicate comptine enregistrée pour une publicité et qui comptabilise plus d'1,5 million de vues sur YouTube.
Le 3 février Fredrika Stahl sort sa nouvelle édition de « Off To Dance ». Elégamment réalisée par le producteur Rob Ellis (PJ Harvey, Marianne Faithfull ou Anna Calvi) qui agence autour de Fredrika un casting en or (Ben Christophers de Bat For Lashes, Adrian Utley de Portishead et Tom Havelock de Cold Specks). Cette édition contient 3 titres inédits enregistrés lors d'une session acoustique au Studio Pigalle. Pour télécharger l'album, rendez-vous sur iTunes et Amazon !
Pour célébrer cette nouvelle sortie, la chanteuse et ses musiciens seront notamment en concert au Trianon (Paris) le 4 février.