Le phénomène Kimbra débarque en europe
Kimbra : La voix féminine du tube de Gotye débarque avec Vows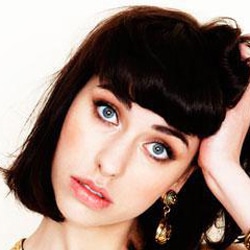 Vous l'avez entendue en boucle à la radio cette année : Kimbra, c'est la voix féminine de Somebody That I Used To Know, le tube signé Gotye.
Après avoir squatté la 1er place du Bilboard U.S pendant 5 semaines avec son camarade belgo-australien, la néo-zélandaise de 22 ans débarque avec un premier album solo « Vows« . On y découvre une pop singulière teintée de r'n'b et de jazz.
Sorti en août 2011 de l'autre côté du globe, « Vows » est déjà disque d'or en Nouvelle-Zélande et disque de platine dans l'Australie voisine. Un succès commercial couronné d'une récompense en tant que 'Best Female Artist 2011′ aux Aria Awards (Australian Record Industry Association) en novembre de la même année.
En mars dernier, au fameux festival South By Southwest à Austin, Kimbra a également impressionné les critiques du monde entier en enchaînant pas moins de 8 prestations en 4 jours ! Elle y présentait entre autre son nouveau single Settle Down pendant les Spotify Sessions , accompagnée de sa loopstation.
Kimbra a ensuite participé au concept Converse Three Artists, pour lequel elle a collaboré avec Mark Foster (Foster The People) et le producteur A-Trak sur le titre Warrior. Plus récemment, elle était en tournée avec Gotye et Foster The People.
Kimbra apprécie les artistes « qui utilisent leur voix comme un instrument« , comme Björk, Jeff Buckley, Rufus Wainwright et Prince. Elle écoute Minnie Riperton, Dirty Projectors, et St. Vincent. Et se plonge volontiers les peintures de Salvador Dali. Voilà quelques indices sur l'univers de Kimbra, qui se veut avant tout innovant, expérimental créatif et stylé !
Une nouvelle édition de Vows, avec plus de titres, a été enregistrée pour l'Europe. Pour cette version, Kimbra a collaboré avec entre autre John Legend, le producteur Mike Elizondo (Dr Dre et Fiona Apple ), et Greg Kurstin qui a collaboré avec Mark Foster (Foster The People) et The Flaming Lips.