The Pixies de retour avec l'album « Beneath The Eyrie »
Trois ans après « Head Carrier », les Pixies sont de retour avec un nouvel album baptisé « Beneath The Eyrie ».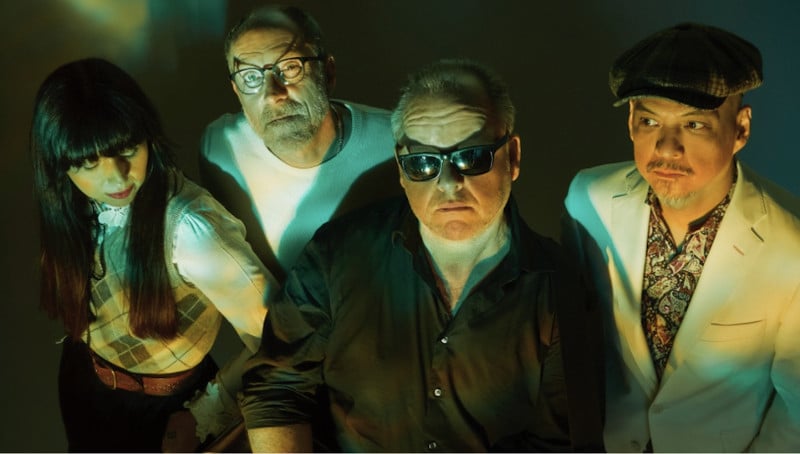 Les Pixies sont de retour avec un tout nouvel album issu des profondeurs de l'inconscient. Cinématique cérébrale. Album dérangeant, inquiétant. Un ovni étrangement familier. Bienvenue chez les Pixies !
« Beneath The Eyrie » est le tout nouvel album des légendes du rock indé américain. Une série de contes pour adultes parlant de sorcières, d'excentriques sans nom et autres marginaux provenant du cosmos musical merveilleusement décalé des Pixies. L'album fort de 13 titres sort dans le monde entier le 13 septembre chez BMG en distribution chez Warner.
[amazon table= »134240″]
Avec le single On Graveyard Hill, l'ami Black Francis (chant, guitare) et ses acolytes Joey Santiago (guitare), David Lowering (batterie) et Paz Lenchantin (basse) nous donnent un bon avant-goût de l'album à venir. Composé par Francis et Lenchantin, le titre narratif coup de poing On Graveyard Hill parle de forces obscures et d'un déclin imminent à la manière typique des Pixies.
Parallèlement à la sortie de l'album le 13 septembre prochain, les Pixies feront une tournée mondiale exhaustive en 2019 et 2020.
Les Pixies comptent indéniablement parmi les représentants les plus influents et les iconoclastes du rock indé de la fin des années 80. Avec son fameux son jouant sur des accords bruyant/calme/bruyant, le quartette américain a ouvert la voie à d'innombrables groupes de Nirvana à Pearl Jam en passant par Radiohead. Le groupe a trouvé un public aujourd'hui auprès d'une nouvelle génération de mélomanes fans de son style inhabituel.
[amazon table= »134238″]